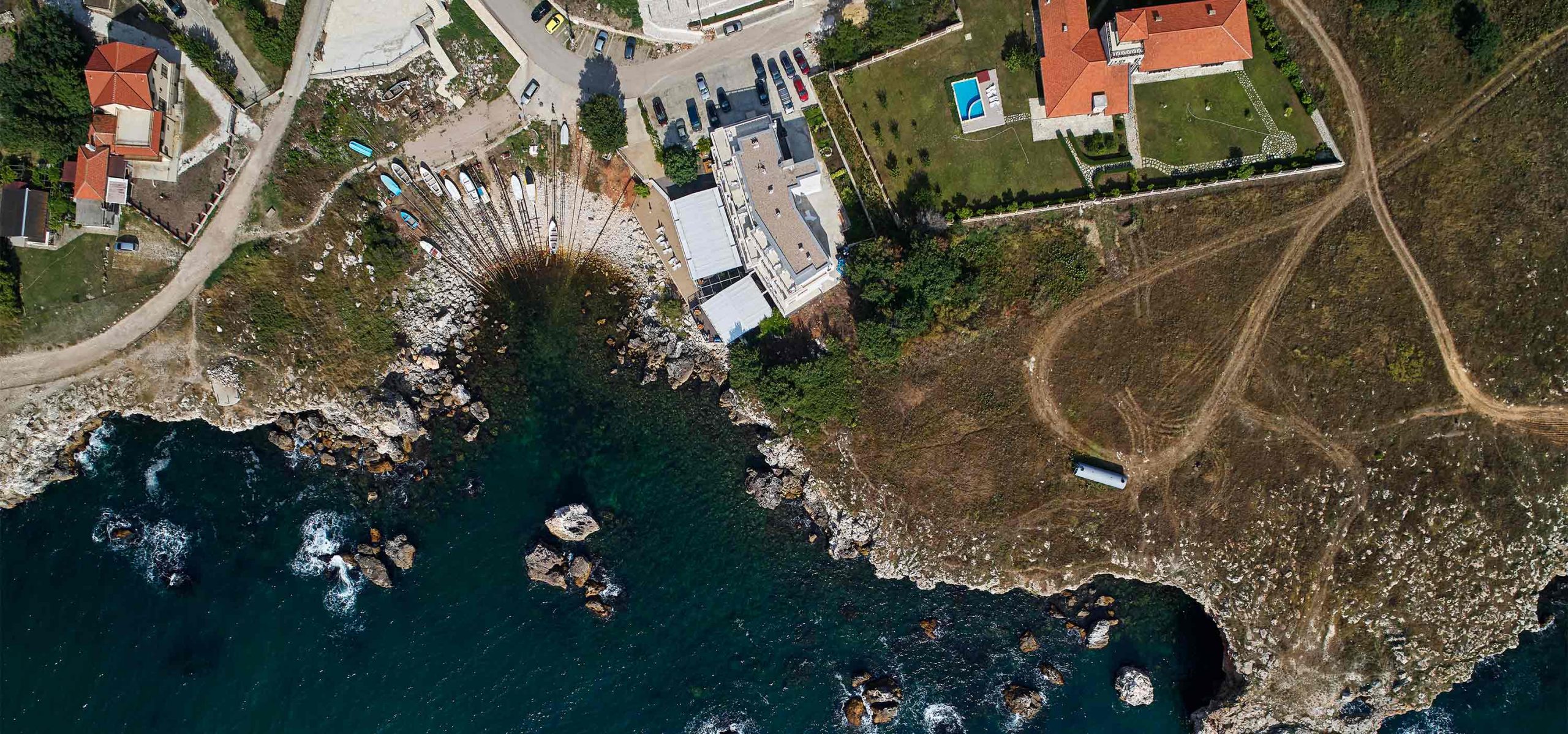 Guest House
"Old Time"
is located in Tyulenovo...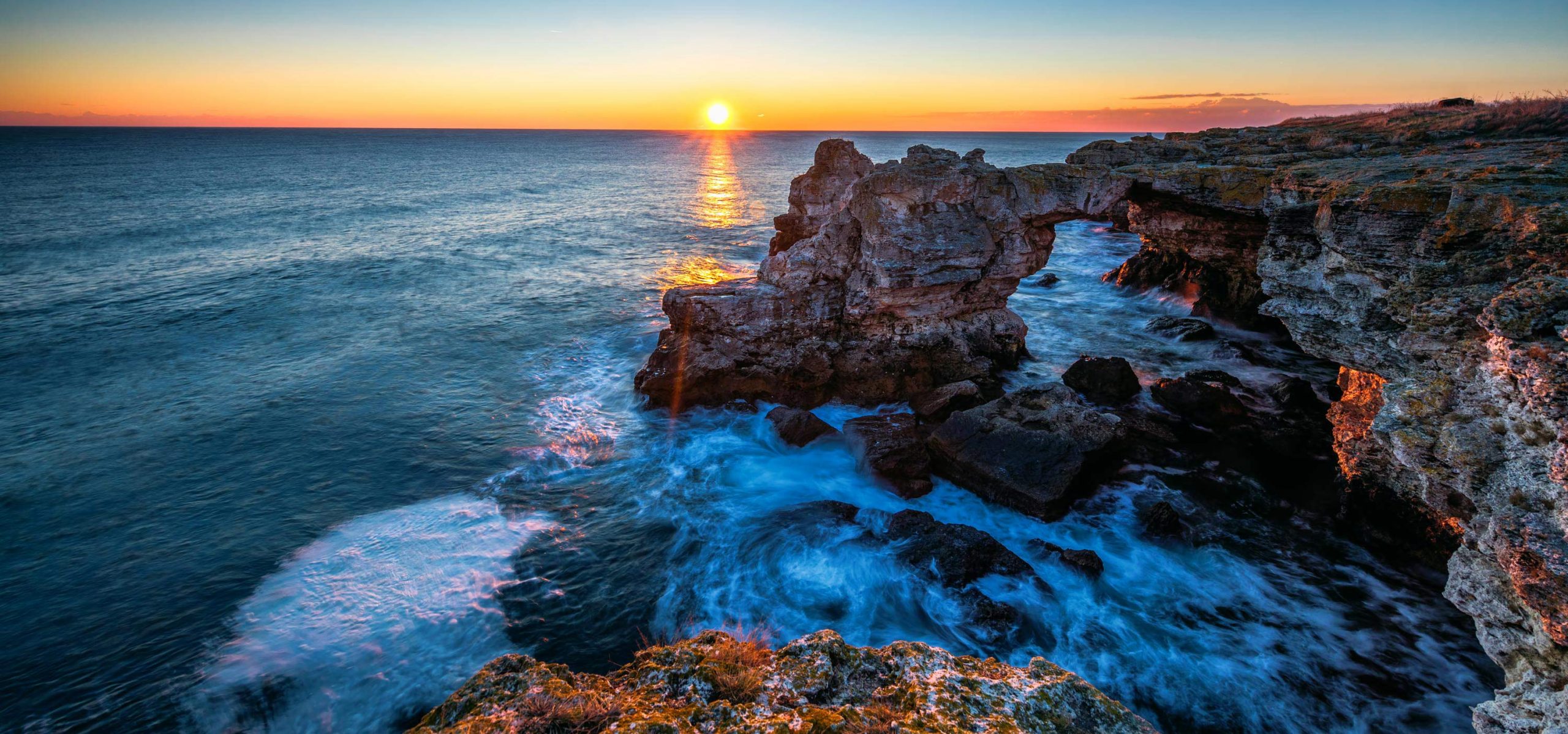 ... popular with its unique beach, caves, fresh air, clear sea water and unique nature

Check the available rooms quickly and easily and book NOW your unforgettable vacation!
"Old Time" is a guest house located in the center of one of the most interesting villages on our coast – Tyulenovo. The village is located about 70 km from the cities of Varna and Dobrich, between the village of Kamen Bryag and Shabla. The place is known for its unique coast and caves, fresh air, clear sea water and unique nature.
"Old Time" offers its guests 1 apartment, 6 studios, of which 3 ethno and 4 double rooms. All rooms are equipped with flat screen TV, air conditioning, private bathroom and toilet, mini-bar, coffee maker and its own corner of a shared terrace.
The guest house has a restaurant, heated outdoor pool, large garden, several barbecues, mini supermarket, outdoor and indoor terrace of the restaurant. At guests' disposal there is free parking, free Wi-fi, room service, possibility to rent bicycles, boat rental and fishing rods for fishing enthusiasts, transfer from and to Varna airport – paid. From our supermarket you can buy everything for home and the beach.
Spend an unforgettable time with your family and friends!
indulge in a well-deserved rest. with us you will find comfort, peace and quiet.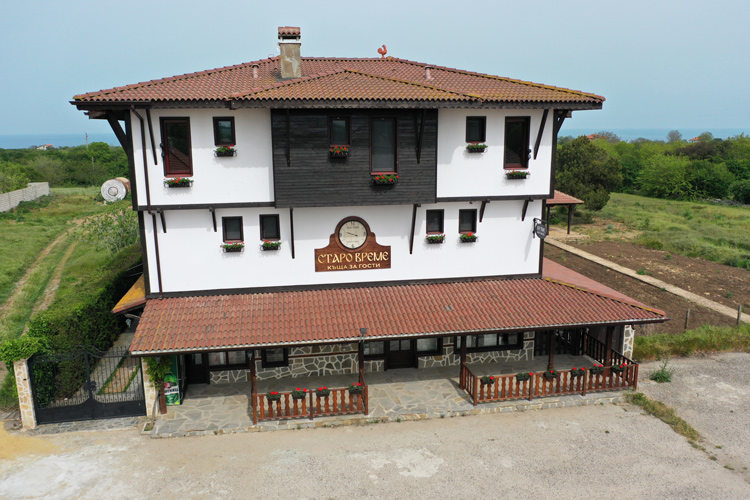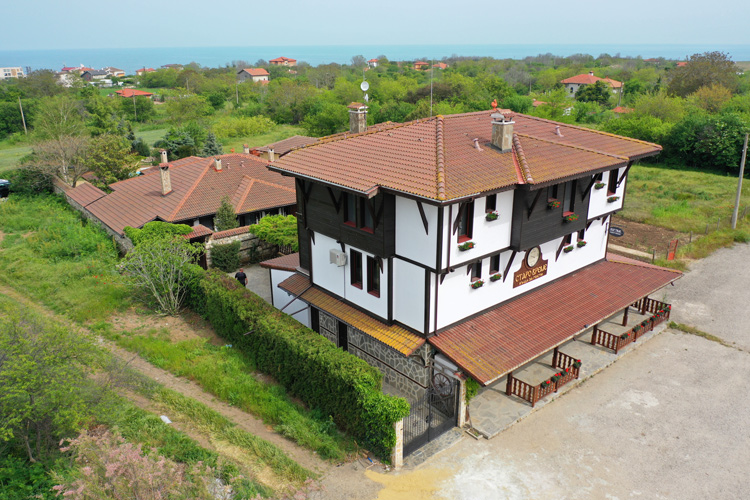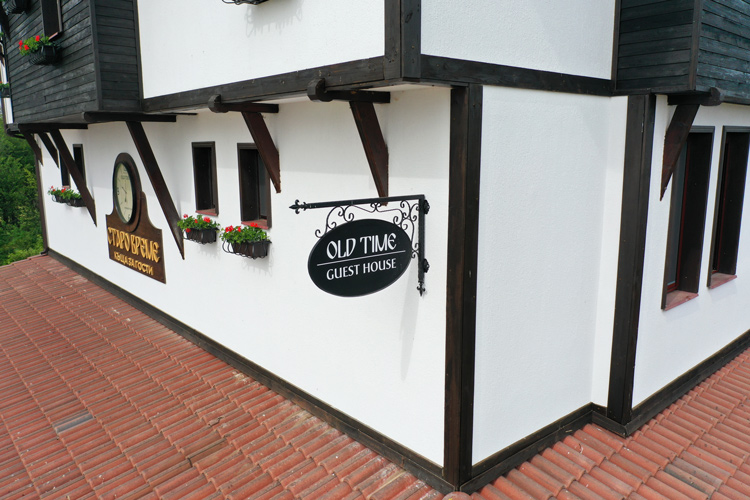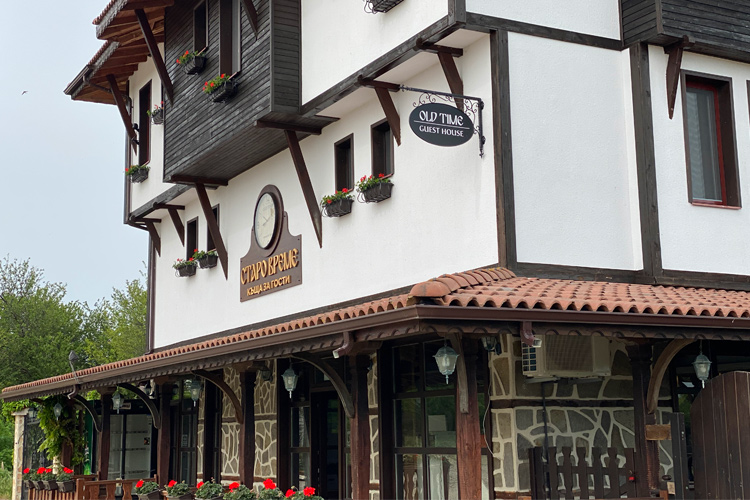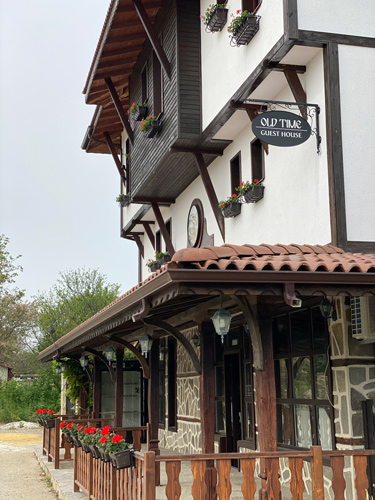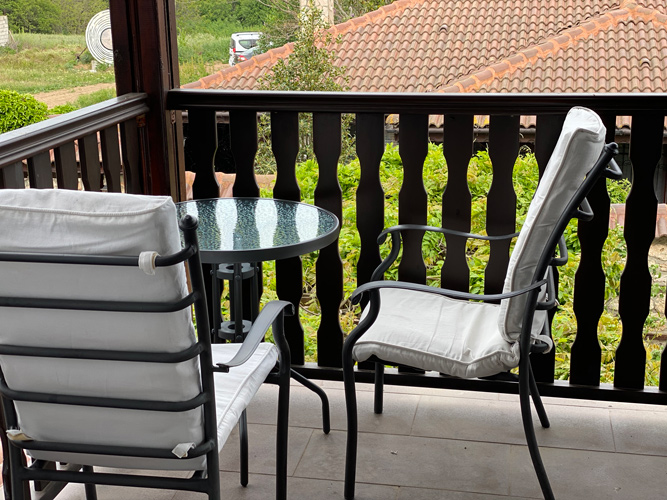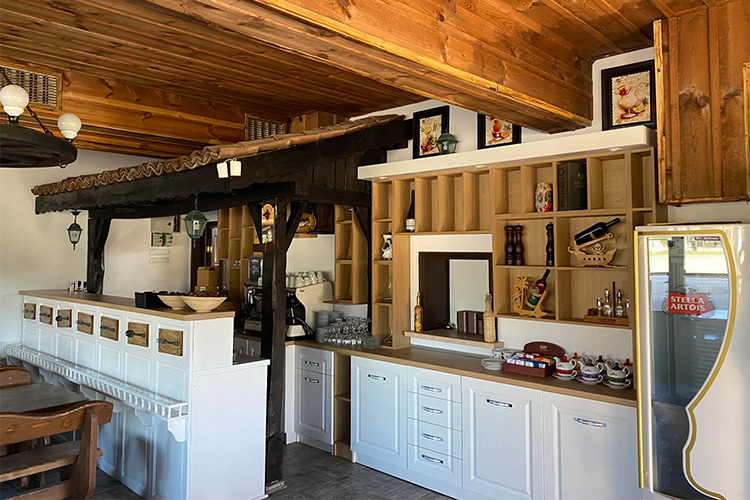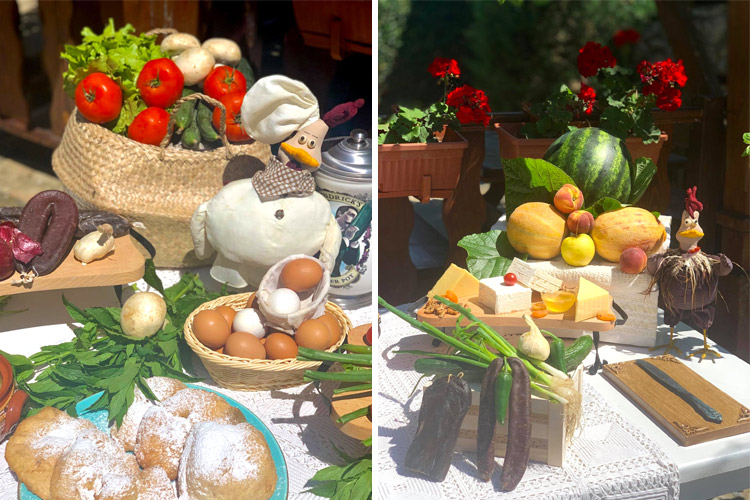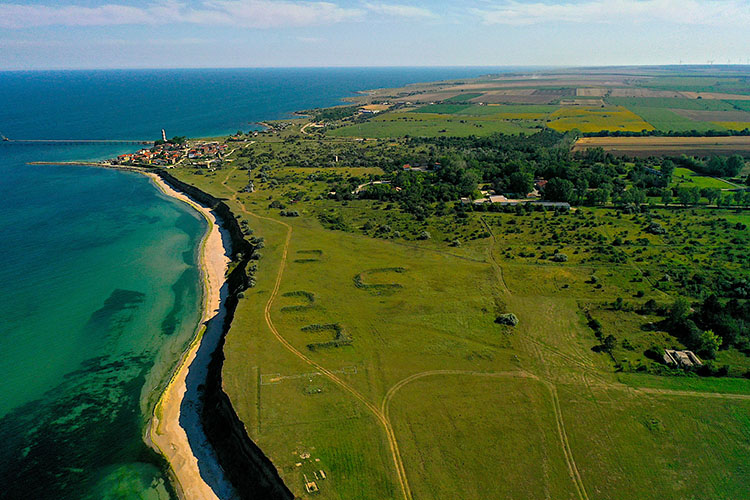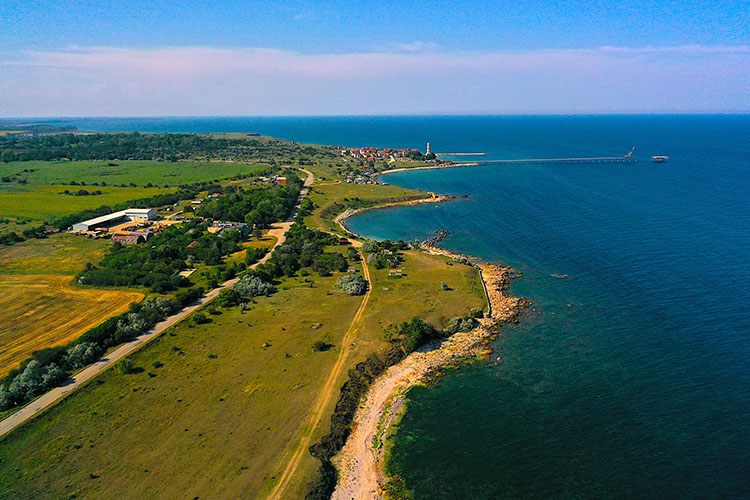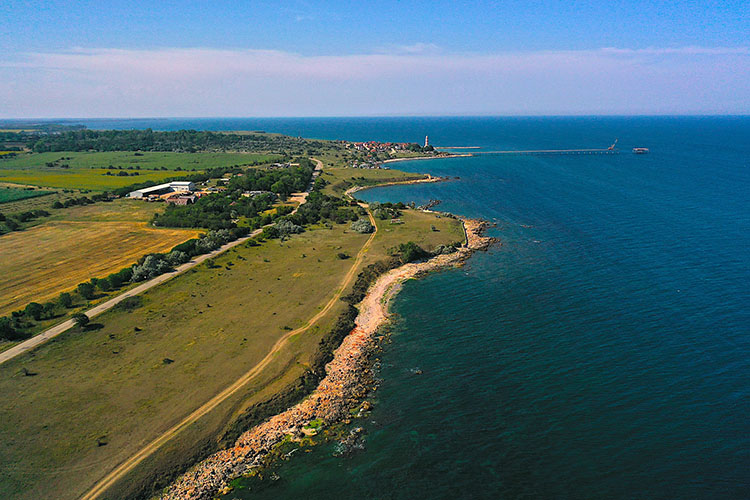 interesting places to visit near tyulenovo
Tyulenovo combines and offers unique entertainment to its visitors – fishing, boating, visiting underwater caves, and for lovers of adrenaline – jumping from high cliffs directly into the sea. Near Tyulenovo are the most beautiful beaches in Europe.
"The Arch"
the rock miracle

The most famous object, which is located within the rock miracle, is the so-called "Arch". This can entirely be called a natural phenomenon, because nowhere else on the northern shores, there is such a rock formation.
NATIONAL ARCHAEOLOGICAL RESERVE "Yailata" – Kamen bryag

The name of the reserve means high pasture. It is a collection of high multi-layered rocks, painted in different colors.
Shabla is located 70 km east of Dobrich. Cape Shabla itself is a limestone rock covered with loess 10 m high. Shabla has a large beach, which covers an area of ​​112,000 sq.m.
AT GUEST HOUSE "OLD TIME" YOU WILL FIND EVeRYTHING YOU NEED